Visiting the Hermitage
The beautiful Encinitas Ashram Center and Hermitage overlooking the Pacific Ocean were given to Paramahansa Yogananda in 1936 by one of his foremost disciples, Rajarsi Janakananda (Mr. James J. Lynn). Paramahansa Yogananda resided in the Hermitage for over 10 years, where he was able to spend much time in deep, divine communion with God. The Study in the quiet Hermitage provided an ideal environment to work on his writings, and there he wrote the Autobiography of a Yogi, which has been translated into over 50 languages worldwide.
"There is great value in visiting places where saints have lived. Such places are forever permeated with the vibrations left there by the divine souls who walked those grounds. Their vibrations will remain until this earth is dissolved."
–Paramahansa Yogananda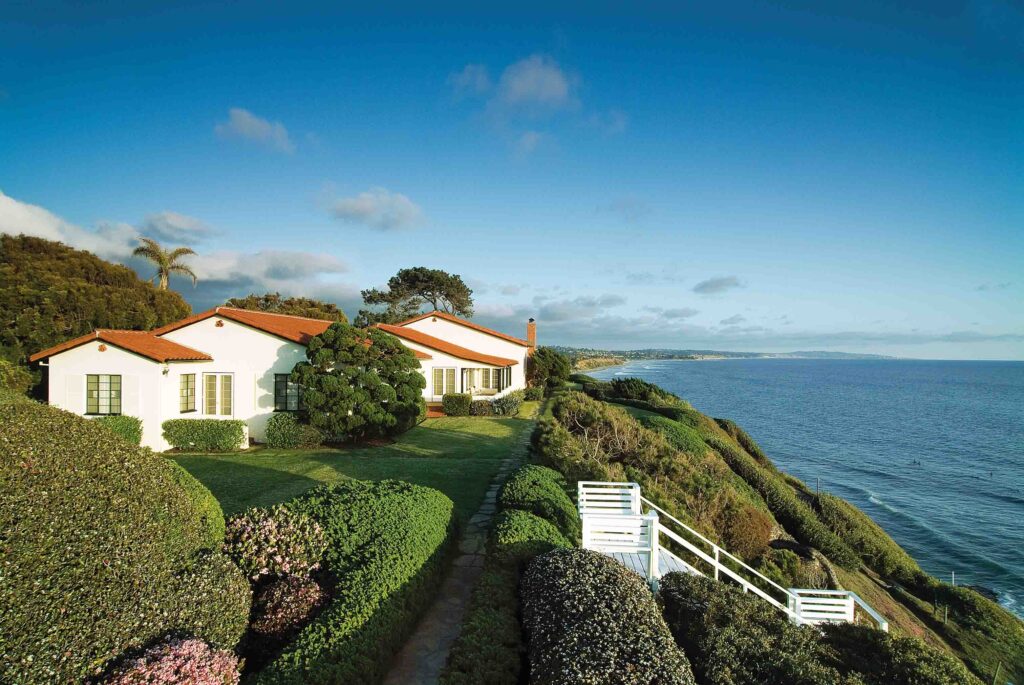 Location and Hours
215 W. K Street (between 2nd and 3rd Streets), Encinitas, California
Open: See dates highlighted on the calendar in the reservation program. The Hermitage will be closed during rainy weather.

Map of SRF locations in Encinitas. Click on Map for enlarged view.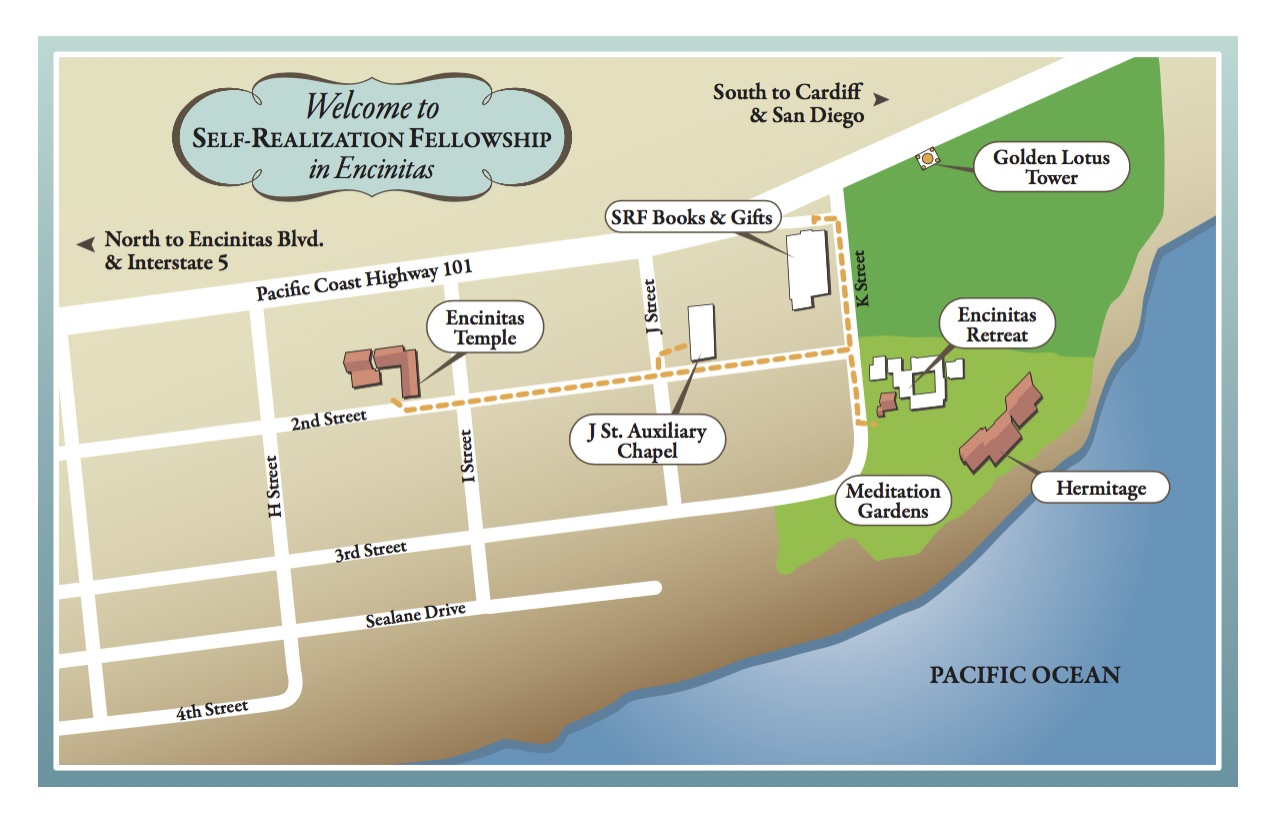 Reservations
Reservations are required to visit the Hermitage. Please take a moment to reserve for the date and time you would like to visit.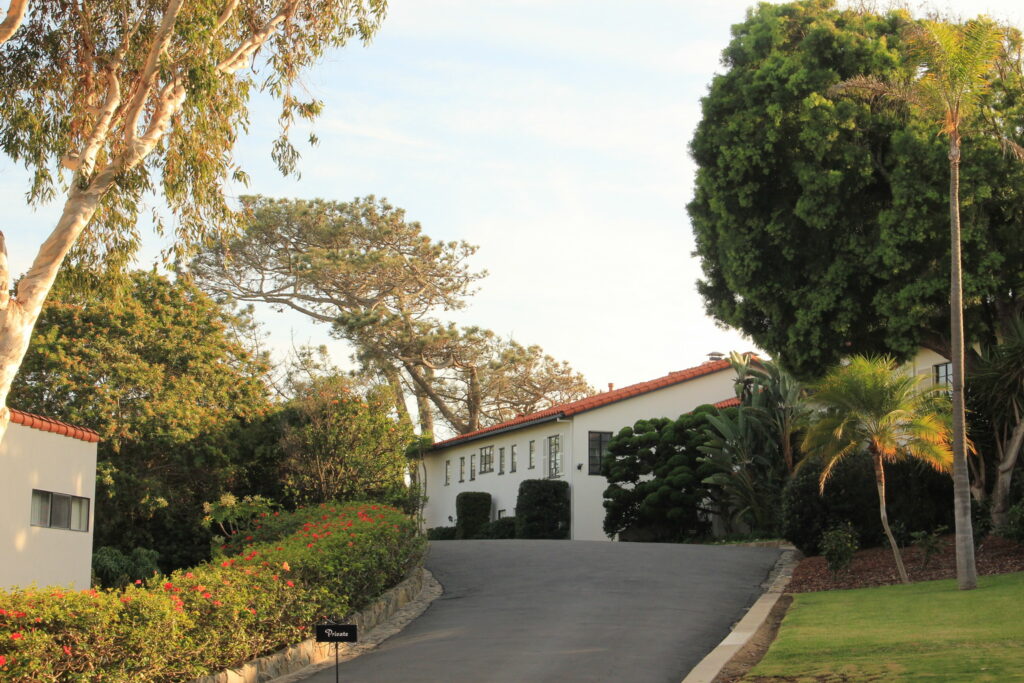 What to Expect
Parking is available on K Street and adjacent streets.
Walk through the gates at the K Street entrance to the Meditation Gardens and proceed up the driveway to the Hermitage.
Visitors are welcome to spend 10 – 15 minutes inside the Hermitage.
Exit the Hermitage onto the west lawn and follow the flagstone walkway north into the meditation garden, where you may spend time in meditation and enjoy the panoramic ocean vistas.
The J Street Chapel, located a short distance away at J and 2nd Streets, is open Tuesday – Sunday for meditation from 12 – 4 p.m.
General Guest Guidelines
Dress should be modest and respectful.
Children are welcome under adult supervision at all times.
ADA service animals are allowed.
Please do not bring large bags or backpacks.
Please do not bring food or beverages with you.
Photography is not allowed inside the Hermitage.
Thank you.