Welcome
The Encinitas Temple is a branch of Self-Realization Fellowship (SRF), an international religious organization founded in 1920 by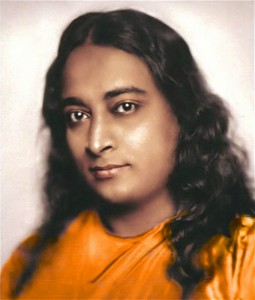 Paramahansa Yogananda to disseminate the universal teachings of Kriya Yoga, a sacred spiritual science originating millenniums ago in India.
The Temple offers a full program of inspirational lecture services, meditations, scriptural reading and meditation services, kirtans (devotional chanting), Sunday School and Teen classes, and other activities to introduce truth seekers to the timeless teachings of Paramahansa Yogananda and help them deepen their spiritual practices.
The nearby Encinitas Ashram Center and Meditation Gardens were established by Paramahansa Yogananda during his lifetime, and have become a center of pilgrimage for thousands of people each year, who come from all parts of the globe to visit the site where this great world teacher lived, worked, and communed with God.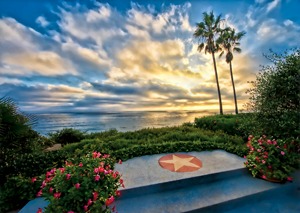 Seeking God Together
Encinitas Temple has inspirational services and activities seven days a week. Below are our upcoming services and events. Click on an event to view details.
Online Inspirational Services
Currently Self-Realization Fellowship is offering a new online inspirational service each week, led by an SRF or YSS monastic. These programs generally include meditation, chanting, and a talk on Paramahansa Yogananda's teachings.
Online Meditation Center
The SRF Online Meditation Center offers group meditation and study of Paramahansaji's teachings.
If the Calendar is not displayed below, click here for help.